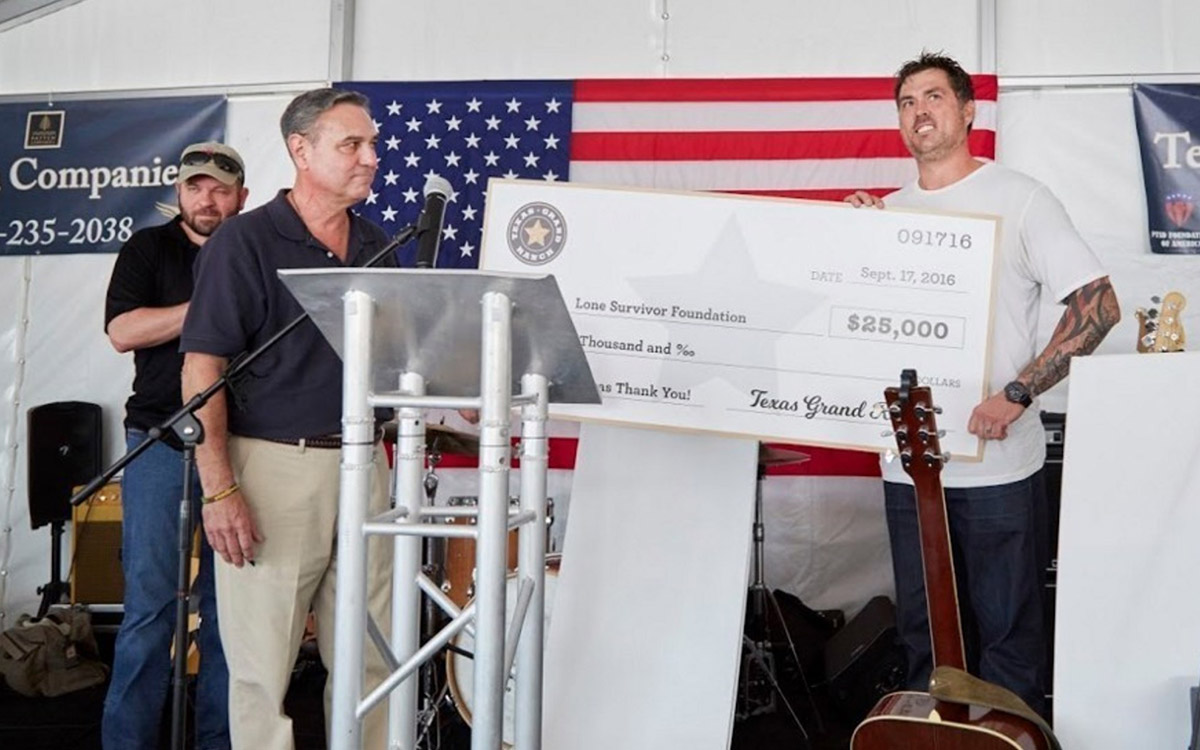 Homesites Helping Heroes: Donations and Appreciation, Both in Abundance
Patten Companies' Homesites Helping Heroes event brought the community and veterans together in support of two causes, The PTSD Foundation of America's Camp Hope, supported by Michael Berry and Marcus Luttrell's Lone Survivor Foundation on Saturday.
Through generous contributions from the Walker County community, donors and sponsors a total of $81,664 was raised without hesitation. To demonstrate a continued passion for our veterans, Patten Companies will continue collecting donations for the PTSD Foundation of America indefinitely.
Despite phase three of Texas Grand Ranch hitting the market, the team chose to focus instead on our veterans and how they can in-turn be served by the community they fought to protect.
"Through talking to Michael Berry and learning about the cause he supports, Camp Hope, I was saddened to learn a statistic that really hit my heart," said Managing Partner Gary Sumner. "Twenty-two veterans commit suicide every day, so we decided to help him and Marcus Luttrell with their causes."