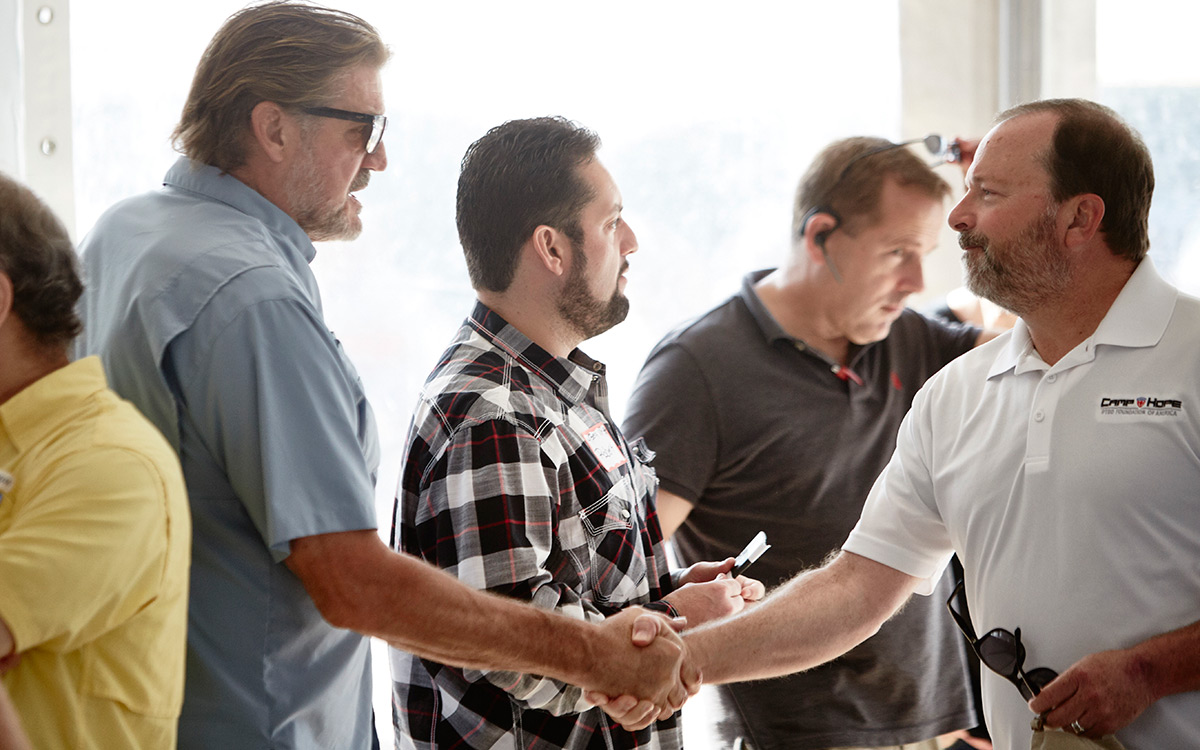 If You Come, They Will Donate. Texas Grand Ranch Donating and Raising Awareness for Camp Hope This Veterans Day Weekend.
Texas Grand Ranch is a community focused on our Veterans. Since 2015, they have proudly partnered with PTSD Foundation of America's Camp Hope, which provides a safe haven for Veteran's battling the invisible wounds of war.
"After being introduced to the inspiring men and women of Camp Hope at our Homesites Helping Heroes event in 2015, a piece of our heart has been with them ever since. We continue to show them our support and gratitude," says Gary Sumner, Jr., of Texas Grand Ranch.
Visit Texas Grand Ranch during the New Section Grand Opening this Veterans Day Weekend, Saturday, Sunday, and Monday, November 10th, 11th, and 12th, and a $100 donation will be made to Camp Hope in your name, just for showing up.